Regular price
Sale price
$41.00 USD
Unit price
per
Sale
Sold out
FEATURES:

18k Gold plated Gingko 

18k Gold plated ear wire

Drop length 3.5cm
Lightweight

The ginkgo leaf, which comes from the ginkgo biloba tree, holds several symbolic meanings across different cultures. Here are some interpretations associated with the ginkgo leaf:

Resilience and longevity: The ginkgo tree is often regarded as a living fossil, as it is one of the oldest tree species on Earth, dating back millions of years. The tree has survived various environmental changes and even the atomic bombing of Hiroshima in 1945. As a result, the ginkgo leaf is often seen as a symbol of resilience, strength, and endurance

Enlightenment and spiritual growth: The ginkgo leaf's unique shape, resembling a fan or an open hand, has also been linked to spiritual concepts. It is sometimes associated with enlightenment, knowledge, and the pursuit of wisdom. The leaf's fan-like form has been likened to an open mind or an invitation to expand one's understanding.
Rebecca is entirely self-taught and finds that her best design ideas come to her during meditation. Having spent the last 20 years as a spiritual healer, Rebecca felt a calling to express herself through jewellery making and craft, with each piece having special significance for the wearer.

Rebecca combines a mix of sterling silver, 14K gold fill, brass, bronze, and resin with a huge range of high-grade natural stones keeping the emphasis on quality and long-term wearability.
Share
View full details
Happy to help

If you have any questions about any of the specific pieces, please do not hesitate to contact us and we will be happy to help.

Exchanges

If you are not happy with your purchase for any reason please contact us. We accept returns and exchanges within 14 days of delivery.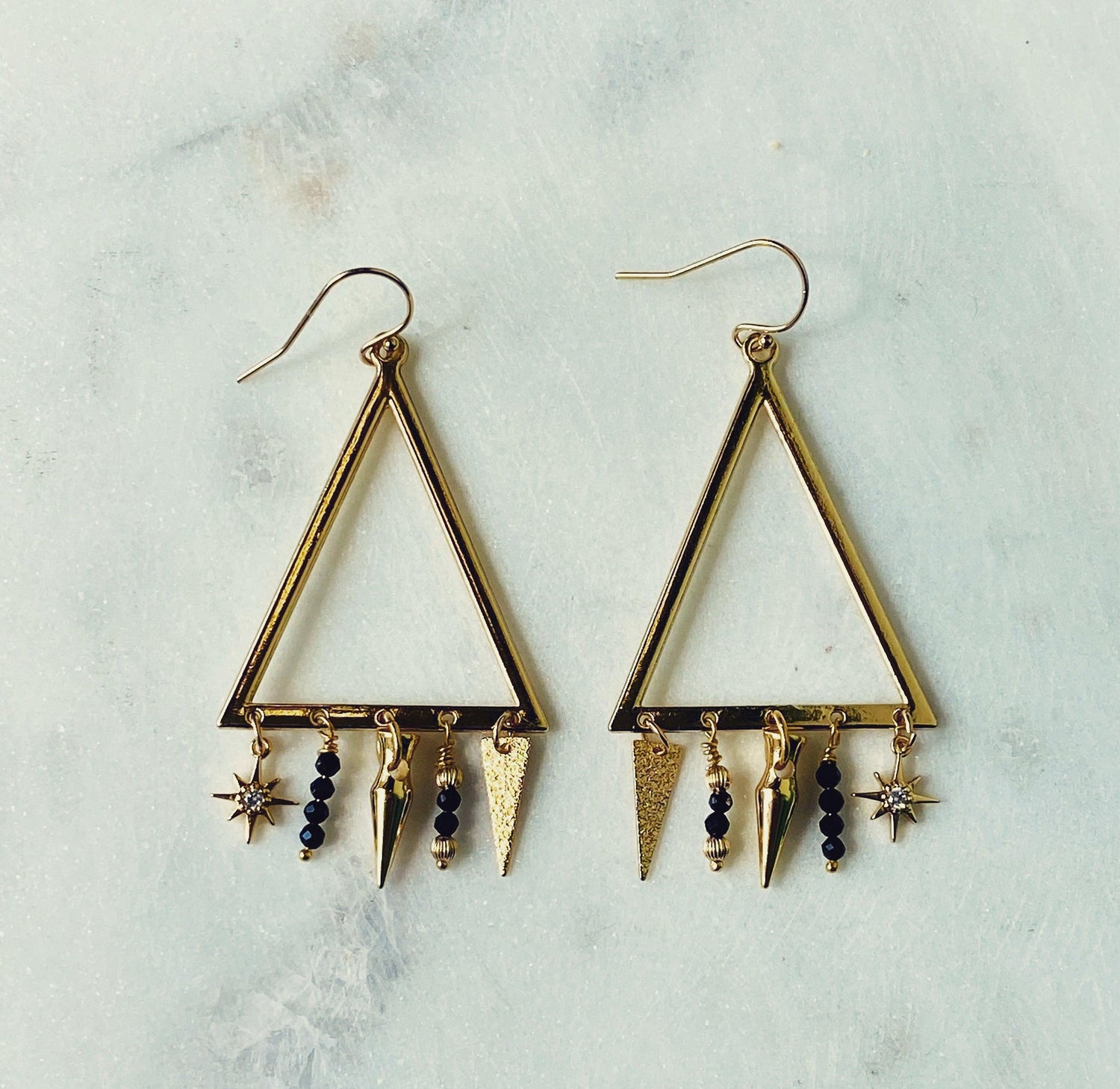 New Collection Alchemy now available
Inspired by re found freedoms, the ability to now see friends and family in person, we are working on a limited number of earring designs for that special occasion, or just to add style to that date with a coffee.